ACUMEN AI
Digital Camera with Artificial Intelligence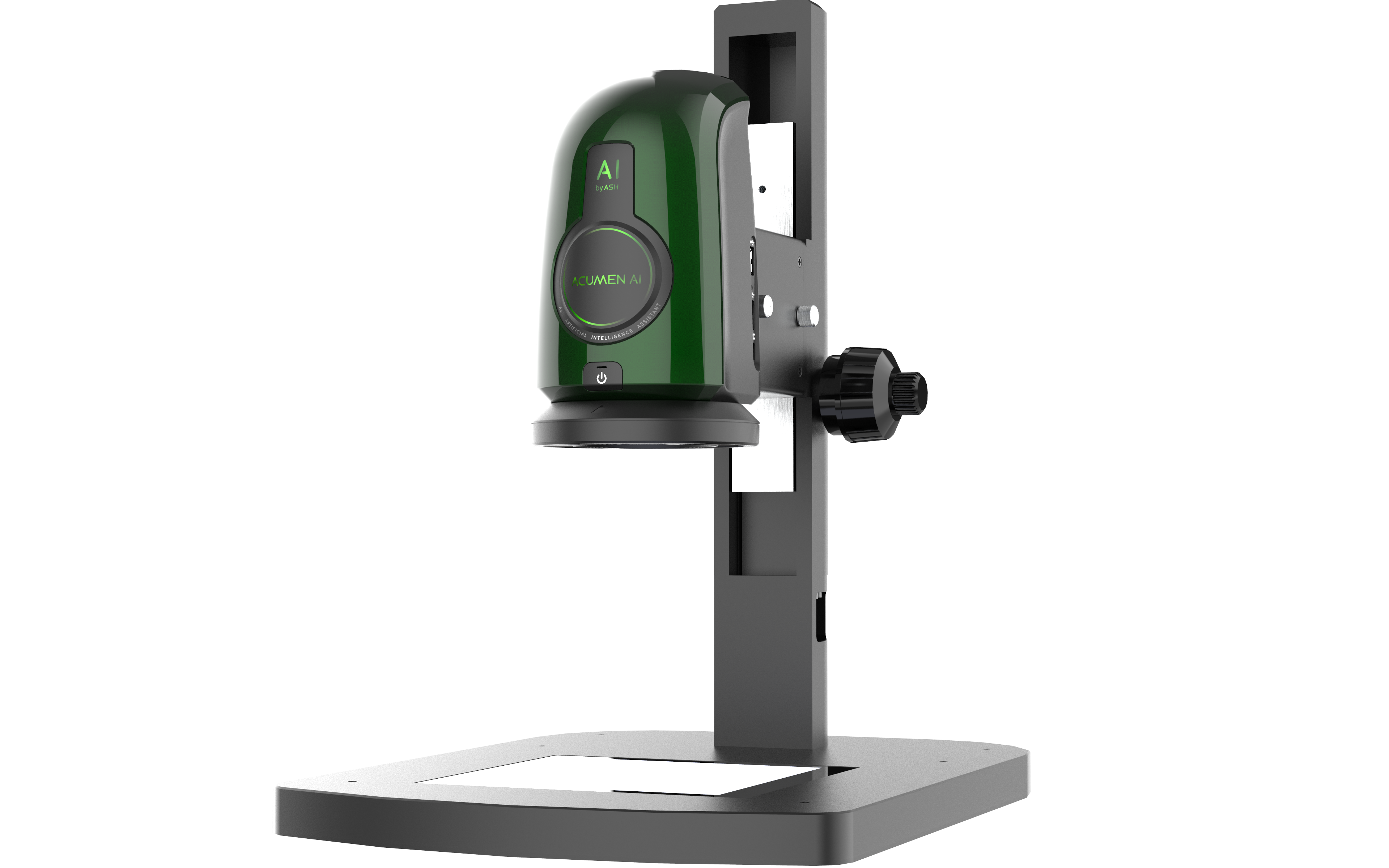 Industry Benefits
Medical Device & Pharma
Patient safety is paramount. The Acumen AI will eliminate errors while inspecting critical parts such as syringes, needles, catheters, vials, balloons and stents. Generate reports to improve the manufacturing process. Increase throughput while significantly saving inspection costs.
Precision Engineering
Identifying defective parts is crucial when it comes to micro componentry. Acumen AI is ideal for identifying, labelling, classifying and counting multiple components at the same time. This results in a significant saving in material waste, cost and can double your production throughput efficiency.
Aerospace & Automotive
The Acumen AI delivers significant improvement in the performance of inspection tasks in both aerospace and automotive industries. Critical components such as turbine blades, gaskets, seals, engine parts can be inspected in a matter of milliseconds.
Technical Specifications
| | |
| --- | --- |
| Zoom Range (with supplied +5 lens) | 2.2x – 122x |
| Operating Temperature | Operating: 5 Celcius – 40 Celcius. Storage: -10 Celsius – 60 Celcius |
| Camera | 1920 x 1080 Resolution 60fps |
| Image Capture | Internal Image Capture 16gb. Optional Removable USB. |
| Monitor Connections | HDMI/DVI |
| Power | 24W |
| Monitor Requirements | HD Ready or Full HD (Recommended) |
| Dimensions | 216mm x 125mm x 136mm |
| Input/Output | HDMI Out USB 2.0 (Port x 4). Mini USB. IO (Port x3). DC Power Jack (24V) |
| Weight | 1.75Kg |
---
AJÁNLOTT TERMÉK

---